Program Teams
Program Teams
Dr. Anita Patil-Deshmukh, Principal Investigator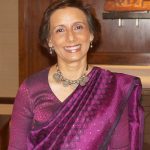 Dr. Anita Patil-Deshmukh brings a wide variety of talents and expertise to PUKAR. A physician by profession, Anita received her Masters in Public Health from Harvard University and worked as a faculty Neonatologist at a teaching institution in Chicago for 20 years. During her tenure, she was also the Director of the Pediatric Residency program and Director of Continuous Medical Education for the Department of Pediatrics. She played a major leadership role within India Development Service (IDS), a pioneering organization in United States, which supported multiple, small-scale socio-economic development projects across India.
Anita's main research interest has been to explore the relationship between poverty, social equity and health. Since joining PUKAR, Anita has launched three new projects: The Youth Fellowship Project (funded by Sir Ratan Tata Trust, India), Mythologies of Mumbai (funded by the Ford Foundation), PUKAR's public health initiative (funded by the Rockefeller Foundation) andUrban Aspirations in Global Cities,in collaboration with Tata Institute of Social Sciences (TISS) and Max Planck Institute (MPI).
______________________________________________________________
Information for All – E-governance for All – Building Knowledge Bridge for Digital Divide

KiranSawant, Project Director

While completing second  year of law degree, and working on the Mythologies of Mumbai-PUKAR project simultaneously,   Kiran found his  calling and he became the self taught expert of photography,  web design and mapping technology.  His media and technology skills led him to become the creator and webmaster of PUKAR as well as  technology expert for "Information for All- E-Governance for All- Building Knowledge Bridge for Digital Divide"  project in  which he coordinates with IIT-Bombay on the technical aspects of the project as well as works on mapping the different areas.
______________________________________________________________
SadhanaGuldagad, Program Facilitator

Sadhana hails from Baramati, Pune. She has completed her Master's in Social Work from Karve Institute of Social Service, Pune, with a specialization in Family and Child Welfare. At the institute, she was awarded for her noteworthy contribution to the field of women's development. She was a Gandhi Fellow during the years 2011-2013. She joined PUKAR in January 2014 and is currently a research associate with the Research on Internet Access (RIA) program. Her responsibilities include the design, training and monitoring aspects of the program.
______________________________________________________________
ShrutikaShitole, Program Facilitator

While pursuing her degree in Marathi literature, Shrutika also became a PUKAR Youth Fellow,  completed a diploma in Marathi journalism at St. Xavier's College and an advance level course of ISABS, thus giving her the edge to become a consultant.   Her doctoral studies on Marathi poetry and her research in public health issues has continued simultaneously. That  has led to her co-authoring six papers in international peer reviewed journals and presentation at many national and international conferences including Harvard University. She is the community relationship specialist for the "Information for All- E-Governance for All- Building Knowledge Bridge for Digital Divide"  project supported by Azim Premji Philanthropic Initiatives.
______________________________________________________________
Mahesh Nanarkar, Data Manager
Mahesh has extensive prior experience in data management, working for the LalBahadurShastri CAMSAR Merchant Navy Institute for the last four years. In addition, he has also managed data at Marine Engineering and Research Institute for the last six years. He was a Barefoot Researcher through the Youth Fellowship program, where he researched the decision-making power of girls. He joined Healthy Cities, Wealthy Cities, PUKAR's public health project, in May 2010. He has been responsible for managing and organizing the large volume of biometric data produced through this project. He also facilitates data collection in the field and with the research coordinators.
______________________________________________________________
Water Project
TejalShitole, Program Director

Tejal posseses a Bachelor of Science  from Mumbai University,  a degree in software engineering and a diploma in Public Health  from the Public Health Foundation of India with a focus on Women and Children.  After a pit stop in Indian Oil in software management she joined PUKAR as a youth fellow. In addition to coauthoring six papers in International journals, she presented her research on immunization and coding and mapping slum communities  at the National Institute of Health Summit, Washington DC  in 2012
______________________________________________________________
Baliram Boomkar, Project Assistant
Small framed with big aspirations and even bigger efforts to fulfill those aspiration, Bali epitomizes youthful verve, confidence and vitality!  Bali brings 6 long years of 'on the ground experience' in community building and community based participatory action research. Having been a Barefoot Researchers in PUKAR's critical projects like Biometrics, Cost of diarrhea, Mental health, Water and TB education in Kaula Bandar, his very own slum, Bali has expertise in interviews, surveys and adorns the mantel of community leader in Kaula Bandar and that of a field assistant in Mandala. A graduate of commerce, Bali is on his way to completing his masters in accountancy.
______________________________________________________________
Nizamuddin Shaikh, Project Assistant
Nizam's usually quiet and peaceful demeanor changes dramatically when facing the poor and marginalized; be it in his own Kaula Bandar (KB) slum or Surya Nagar slum in Vikroli.  Being the first generational learners, he has experienced the difficulties of learning new skills. But experience of PUKAR's Mental health, TB, Diarrhea and Immunization projects has imparted  not just research skills but critical skills in communications and community building in Nizam.  Armed with those vital capabilities, Nizam becomes an embodiment of patience, compassion, tolerance, communicative assertion and positive energy  once he is on the grounds in Vikroli where  he is fully in charge of building the team of Barefoot Researchers. His Urdu mother tongue becomes an added asset in Surya Nagar.  After completing 12th grade Nizam had to give up his aspirations of further education but he keeps hoping that someday that dream too would be fulfilled.
______________________________________________________________
Fellowship Team
Sunil Gangavane, Program Director
Sunil has been working as a Programme Facilitator with PUKAR after he completed his Masters Degree in Psychology from Mumbai University in 2010. Having been a Youth Fellows himself, he allows his own experience to feed into his current role which includes ideating, planning, designing and executing the program. To prepare himself well for these responsibilities, Sunil has completed international course in facilitation for gender, diversity and social transformation, a course in active citizenship and participatory communication. In addition, he is pursuing higer level training in the Indian Society for Applied Behavioural Sciences (ISABS). He has supervised around 30 original research studies, focusing largely on issues related to gender, sexuality and expression of identities; working with children of sex workers, rag-pickers, orphans, transgenders and victims of domestic violence. Sunil had developed a special skill in mentoring the most disadvantaged youth from all sectors.
______________________________________________________________
Rohan Chavan, Program Facilitator
An alumnus of the Youth Fellowship Programme (2010-2011), Rohan joined PUKAR in February 2012 as a part time program facilitator. Rohan brings multiple talents to the program with his graduation in Commerce, a diploma in Advertising and Public Relations, a Diploma in Finance Management and his current pursual of MBA in Social Entrepreneurship from the prestigious NMIMS, Mumbai. In 2013-14 Rohan led the UN Habitat supported "Youth Movement for Active Citizenship (YMAC)" programme under the India Youth Fund in collaboration with PUKAR. To hone his skills and capacities as a facilitator, Rohan has participated in the Indian Society for Applied Behavioural Scineces courses, Sensuality and Sexuality Lab and project management training organized by UN-Habitat. Rohan and Manasi collectively bring the expertise in creating Result framework / Logistical framework Analysis to the organization.
______________________________________________________________
Journey towards Dignity 
Jayshree Belwade, Program Facilitator
A fiercely independent and resolute young woman with deep-seated faith in the merit of community empowerment through participation, Jayshree brings a strong gender lens to PUKAR! A graduate of political science with special expertise in gender roles, gender identity, child rights, communalism and communal harmony, Jayshree empowered herself in all these issues through training and participation in many of the special courses offered by renowned institutions like Nirmala Niketan, Action Aid, Jagori and others. She has used many creative tools like theater, posters, community journalism, video documentation as tools for community development and empowerment, working at many urban centers in Maharashtra and Madhya Pradesh. A trained community journalist herself, Jayshree is currently working as a facilitator for the newly minted program of PUKAR on Adolescent Sexuality " Journey Towards Dignity" and enjoying the process of empowering the young impressionable minds with knowledge. Jayshree has plans to complete her masters in Social work in near future and bring those skills to PUKAR.
______________________________________________________________
Rajkumari Nimbale, Program Facilitator
Master's degree in Endocrinology did not prevent young, vibrant and enthusiastic Rajkumari to volunteer at "WWF Oganisation" and "Maharastra Nature Park" while completing her studies and she successfully brought the discipline of Endocrinology to her adventures in everything else she persuaded. Her heart was always set on exploring complexities of human relations and communities. This innate urge led her to join PUKAR's Youth Fellowship program in 2012-13 where she was given a platform to conduct community based group research on subjects like 'Changing perspective of tribal towards nature' and 'Factors constructing masculinity among the youth of Mumbai'. During these research studies she started understanding different aspects of society, explored issues of caste, class and gender from her lens and learnt about perspectives of her colleagues and community. To build her own capacity she participated in an international workshop on 'Gender, Disability and Inclusive Development'. Rajkumari is currently working with PUKAR as Program Facilitator while pursuing her diploma in 'Child Rights and Child Protection' from Nirmala Niketan College. She looks forward to joining Ambedkar University, Delhi for further studies in development sector.
______________________________________________________________